Mostly, in my work as a cartoonist, I work with ink and watercolor and pencils and gouache. Lately I've been experimenting with digital coloring.
Here's one I did of a dog in a costume: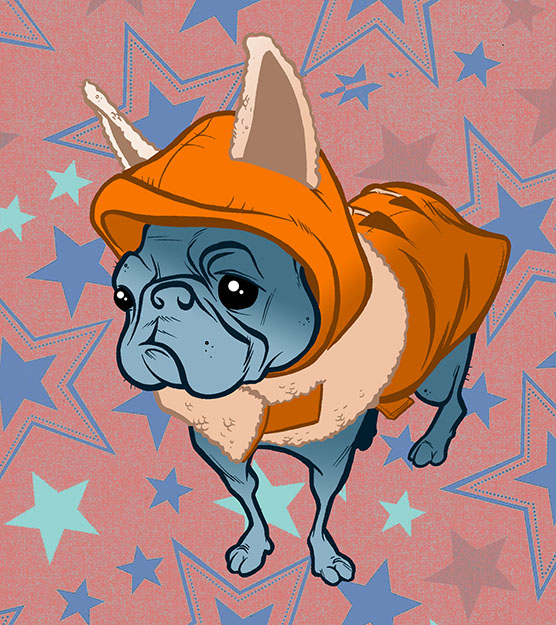 Here's one I did of Kawhi Leonard getting a text from Gregg Popovich about his new shoes: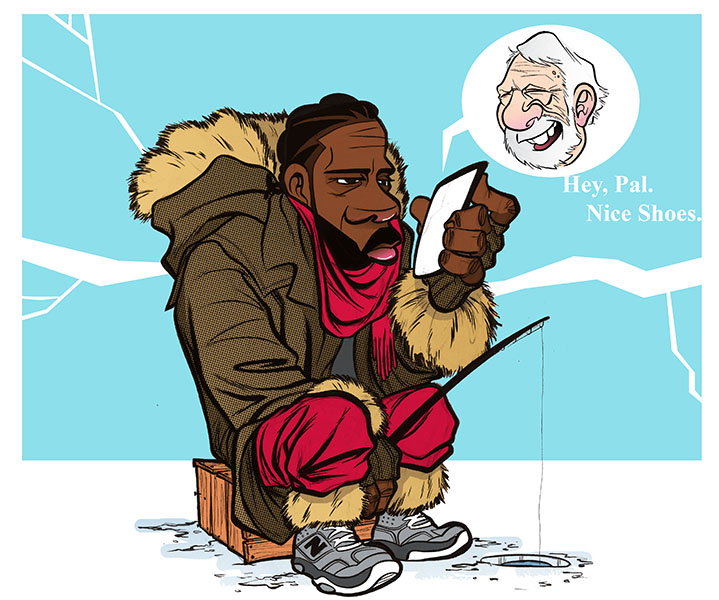 Not bad, right? I'm getting there…
Cheers.